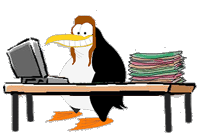 Landeinformationen - PIREPS
| | |
| --- | --- |
| | |



Informationen von Piloten zum Platz EKHG
(HERNING, Denmark)

Eintrag vom 2010-08-02

Name: Claus F. Buhrmann
Kontakt...

Bemerkungen: Landed here July 29th 2010 in my Europa XS, SE-XVT. The field is in "self service mode" before 0830 and after 1600 hrs lokal time and on weekends. Just call in and land, pay landing fee in different ways at the airports main entrance.

Be aware of the glider area, attached to the northern part of the field, they use winch launching!

Bewertung:

Eintrag vom 2009-02-01

Name: OY-FLI
Kontakt...

Bemerkungen: Angeflogen am 7. juli 2008 (Montag). Normalerweise ist der Platz montags geschlossen - aber es gibt immer Absprachemöglichkeiten. Freier Fahrradverleih, nette Hilfe am Platz, und nette Hilfe vom Kontroller. Die Stadt liegt dann nur 10 Min. pr. Fahrrad vom Platz, und natürlich ist die Stadt immer einen Besuch wert. Wir kommen 2009 wieder!

Bewertung:

Eintrag vom 2007-10-27

Name: Hans Jørgensen
Kontakt...

Bemerkungen: Herning is a really great little airport in the middle of Denmark. The people are very friendly and welcoming and there's always coffee ready for arriving planes and people. Its a great place to fly and park if you have rented a summerhouse by the nearby lake(Sunds) or if you're attending conventions or exhibitions in the area. Just fly in and remember to use 121,000 and don't fly under 1500feet N of the runway due to glider activity. It's a piece of cake, and great for a weekend trip or so.

Bewertung:


Neue Suche...


Note: Diese Angaben dienen lediglich der ergänzenden Information. Sie geben die Erfahrungen des jeweiligen Piloten wieder. Alle Angaben sind ohne Gewähr!