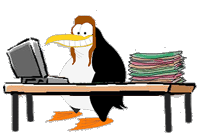 Landeinformationen - PIREPS
| | |
| --- | --- |
| | |



Informationen von Piloten zum Platz ESMT
(HALMSTAD AB, Sweden)

Eintrag vom 2018-08-02

Name: Arne Eike
Kontakt...

Bemerkungen:
Today we decided to visit Halmstad by plane . Our former colony has much to offer and is interesting from a historical point of view.
Planned arrival and departure according to the towers opening hours , as the member of the "flygklubb" whome we spoke to on the phone ,seemed very reluctant to help us depart at other times.
Arrived as scheduled , friendly tower , ground personnel very helpful to hand out rental bikes ,even so when we wanted to pay the landing fees. All in all a positive experience ( including the lunch downtown) - but ..........

The restricted service hours of the tower reduces the options for flying visitors.
A landing fee of 312,50 + VAT is ridiculous. Add 160 SEK to rent 2 bikes for 2 hours - and you have paid a fortune to visit a former colony and have some lunch .
Obviously they don't want anyone to visit by air .

Sorry, but this was our last excursion to Sweden. Nice to know that Germany is so close - and they seem to appreciate visitors- even airborne .



Bewertung:

Eintrag vom 2006-09-03

Name: Horst Ramsenthaler / Heike Käferle
Kontakt...

Bemerkungen: Der Tower ist am Wochenende nur zeitweise besetzt. Ist einer der wenigen PPR - Plätze in Schweden. Wird auch militärisch genutzt. Es ist empfehlenswert, Kontakt mit dem örtlichen Flygklubb aufzunehmen (Tommy +46(0)708 446350). Total nette und hilfsbereite Leute. Haben bei der Hotelsuche geholfen und uns sogar in die Stadt gefahren. Im Vereinshaus Internetzugang für Briefing. Flygklubb bietet auch Avgas. Halmstad ist nicht gerade umwerfend, bietet tolle Strände.

Bewertung:

Eintrag vom 2006-08-04

Name: Klaus Gerstgrasser
Kontakt...

Bemerkungen: ... keine Reise wert !
Weekly Season Card gibts entgegen veröffentlichter Liste nicht, dafür für Motorsegler saftige SEK 312.- (EUR 35,-) Landegebühr. Trotz Fahrplan an der Haltestelle kein Shuttle in die Stadt, in der es aber auch nix zu sehen gibt.

Bewertung:


Neue Suche...


Note: Diese Angaben dienen lediglich der ergänzenden Information. Sie geben die Erfahrungen des jeweiligen Piloten wieder. Alle Angaben sind ohne Gewähr!