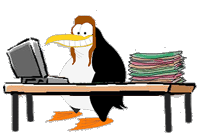 Landeinformationen - PIREPS



Informationen von Piloten zum Platz LGKJ
(KASTELORIZO, Greece)

Eintrag vom 2014-07-20

Name: Claus F. Buhrmann
Kontakt...

Bemerkungen: Very nice airport, runway and parking area carved into the mountain. Best landing time is before noon, after that strong winds make landings into an experience. Very nice controllers - they welcome you here! No need to mention landing/parking fees, less then a lunch for one person, if you stay a week. Then the town - 9 € for the taxi - it is SO beautiful, all the houses are surrounding the harbour. From here half an hour by boat to Kas in Turkey.

Bewertung:


Neue Suche...


Note: Diese Angaben dienen lediglich der ergänzenden Information. Sie geben die Erfahrungen des jeweiligen Piloten wieder. Alle Angaben sind ohne Gewähr!