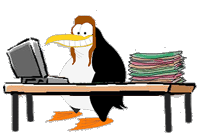 Landeinformationen - PIREPS



Informationen von Piloten zum Platz LFKA
(ALBERTVILLE, France)

Eintrag vom 2011-08-17

Name: Claus
Kontakt...

Bemerkungen: Landet at this field with my "Europa XS", SE-XVT, July 11th. Easy to find, in a very broad valley. Nice people and nice restaurant. Shady area with chairs and tables right at the field. 5 minutes walk to a small nearby town with a great supermarked.

Bewertung:


Neue Suche...


Note: Diese Angaben dienen lediglich der ergänzenden Information. Sie geben die Erfahrungen des jeweiligen Piloten wieder. Alle Angaben sind ohne Gewähr!